The Mind Of The Yeti: Halloween Thoughts
I want you to shout this like it is the beginning of a new rap song. 
This is Yeti Vedder coming at you live and in full effect!  Sometimes my thoughts are just bizarre, while other times you might be thinking the same damn thing!   Turn me up in my headphones and drop that beat, because Yeti Vedder is about to spit some hot fire!
* So this year for Halloween I have decided to be a sexy kitty.  What is wrong with this one's face?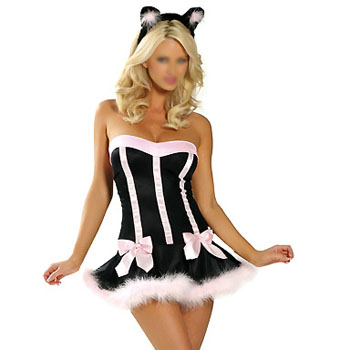 * Imagine being this douchebag's neighbor? First of all the song for Halloween is horrendous! Gangnam Style? Real spooky! At least go with Monster Mash, Ghostbusters or Thriller! It's already annoying that you have Halloween lights up, but now you add that horrible song without the dance moves!?! Ridiculous!!!
* Welcome back to Boston, John Farrell. I am not excited about this, but I guess only time will tell. We traded away a Shortstop we supposedly don't need for a manager because none of the other candidates were good enough. Awesome plan!
* Old School Jam Of The Week: Salt N Pepa, Shoop. I have no idea what it means to Shoop, but I hope I have made at least one girl want to shoop.
* I hope that girl that I made shoop's name rhymes with Deliza Bushku
* Tweet Of The Week: @timheidecker Family Dies #DepressingSitcoms
* Looking for a steamy pile of crap to see this week at the movies? Check out "Here Comes The Boom!" Kevin James as an MMA Fighter? GENIUS!!!
* Do you think that someone waved Carlton Fisk into that cornfield? That would make the story so much better then him doing something stupid like drinking and driving.
* Where have you gone Troop Beverly Hills? Our nation turns its lonely eyes to you.
Any questions or comments you can find Yeti on Twitter @YetiVedder.  He'd love to hear from you!
Related posts: