Sift Through the Brainstorm Debris – 9.4.12
(By TheWayIsHere)
I decided it wasn't fair for YetiVedder to have all the bullet-point fun, so I reckon I'll join in on the fad.
What will you find in this weekly list? I have no freaking clue, but I'm sure it will all be deep and profound.
* I want to start this Brainstorm Debris session by sending a huge rest in peace to Michael Clarke Duncan – gone far too young. Though I never met the big man, I'll always remember him as the kind-hearted character from The Green Mile.
* Adrian Gonzalez showed more emotion after his walk-off double on Sunday than during his entire tenure with the Red Sox. What a douche. Maybe if you put that much emotion into your game instead of blaming God for last season's collapse, we'd still have Tito at the helm.
* Speaking of the Boston Red Sox, here's a fun little tidbit: since August 31 of last season, the Sox are sporting an impressive 69-94 record. Dreadful.
* I implore all of you who enjoy a good brew to check out Coddington Brewing Company in Middletown, RI. They serve excellent beers – I had a watermelon ale this past weekend that was out of this world.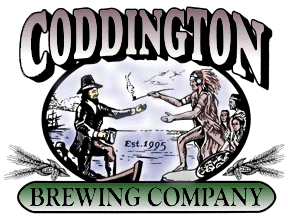 * In more beer news, check out the app Untappd. It allows you to find bars and beers near you, check in with what you're drinking and find friends. It's pretty cool.
* Want to make a quick fortune? Design a naughty/dirty emoticon app for the iPhone and sell it for $1.99 a pop. Just give me a cut of the profits when you make your millions.
* Check out this crack in the asphalt at Ladder 133 in Providence, RI. Tell me that doesn't look just like the state of Virginia.
* My wife and I watched Water for Elephants last night – and it was actually a damn good movie. Guys, it's probably considered a chick flick but it's a solid all-around film. I suggest checking it out.
* I don't run to be healthy, I run to train for the impending zombie apocalypse.
* So that Here Comes Honey Boo-Boo television show had more viewers than the Republican National Convention. Pretty much sums up American society, huh? It's not hard to see why this country is going to the shitter.
* This always cracks me. These apartments were built in downtown Providence a few years ago and were supposed to be sold as upscale, luxury units. Instead, thanks to the economy, nobody was able to afford the units and the development company was forced to auction them off. Now, Johnson & Wales students are able to live in the best dorms in the country. Lucky bastards.
* Penn State loses at home to Ohio. That's all I'm going to say about that.
* Banger of the Week: Tears Don't Fall by Bullet for My Valentine
Follow us on Twitter and like us on Facebook. We love you… we need you!
Related posts: