That's That Shit I DO Like: The NBA Returns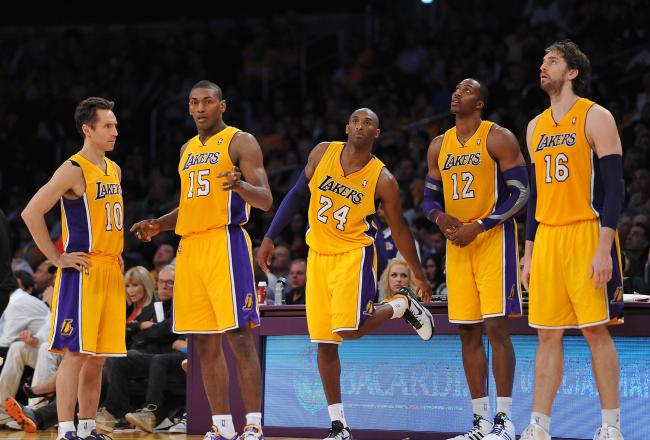 I apologize for this being a little late and shorter than usual. I'm a little under the weather at the moment.
You know what doesn't make me sick? The NBA is back!
The season is only two days old, but here are a few things I'm happy to see:
* Let the rivalry begin: The NBA returns and the Heat and the Celtics are arguably the best two teams in the East. From Kevin Garnett ignoring former teammate Ray Allen before the game to Rajon Rondo's hard foul on Dwyane Wade in the fourth quarter, it's clear there is no love lost between the squads. Circle Jan. 27, March 18 and April 12 on your calendars!
* NOW you can call me a hater: The Lakers are 0-2, and, frankly, I love it. There's no longer a "rivalry" between L.A. and my boys, the Sacramento Kings, but I'm tired of being told how good they're going to be. Let the game speak for itself. On paper, having four perennial All-Stars looks legit and, come season's end, L.A. will be a factor. There's too much talent there not to. Still, I'm going to make this call now: They will not win the Larry O'Brien Trophy this season. In fact, I'll go a step further and say the Heat won't, either.
* Homer Alert: I didn't get to see too much of my Kings against the Bulls because I had to take my girls out to get candy — before I go on, a quick, unrelated rant: People in my neighborhood need to step up their candy game! Where are the Reese's? Gummy worms? Starburst? Props to one house that gave out full-size Snickers bars. You know Daddy got his candy raid on! Just one of the perks of being a parent. — Back to the game: I only watched the first half and, although the team needs to work on protecting the rock a little better, it was nice to see Tyreke Evans hitting his outside shot. In short, my hope, other than the team staying in Sacramento, is that the Kings can find consistency and at least sniff .500. Anything more is a plus I'll gladly take.
* Nerd Alert: I know it's only one game, but, in fantasy terms, the Cleveland Cavaliers' Anderson Varejao continues to be my dude! I have him in both of my leagues, and he got me 23 rebounds, nine assists and two blocks. Great start! He's injury prone, but I'll tell anyone who plays fantasy basketball to go grab him NOW. You may only get 30 games from him, but it'll be worth it. You're welcome.
There's so much more I can write, but I'm already late with this and calling my name is a nice cup of lemon tea with a little Jack Daniels … OK, it's Evan Williams, don't hate! It was only $10 for the fifth as opposed to $18. At least it's not in a plastic bottle!
The NBA returns! Welcome back! Nothing like some pro ball to ease the ills. But being sick? That's that shit I don't like!
Related posts: